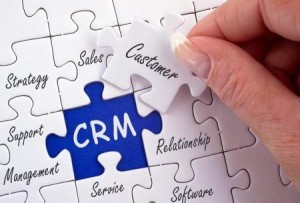 At 17 Grapes, we are here to help growing businesses succeed. Many companies, when they first start out, have a tight handle on the customer experience. But as a company grows and customer interactions become more complicated, customer satisfaction can dwindle if the right processes aren't in place.
That's why we are such believers in Salesforce.com. We help companies of all sizes better connect to their customers using the latest Salesforce.com innovations in mobile, social, and cloud technology. We don't just recommend these tools to you — we use them ourselves to automate our own business processes at 17 Grapes!
The beauty of scaling a company with a quality CRM platform such as Salesforce.com is that it allows you to more effectively manage each customer's information. You can easily store each customer's data in one secure cloud-based location that can be accessed at anytime from anywhere. That allows for greater coordination and efficiency across company teams.
Salesforce.com can help you manage all of the connections between customers that happen in a growing business. The possibilities are endless: You can build engaging apps, supercharge your sales and marketing efforts, automate fulfillment processes to help customer satisfaction soar, more effectively use analytics and much more. Don't wait until you have problems with growth before you put the power of Salesforce.com to work in your business. Get the assistance you need for your company today. We'll help you every step of the way.