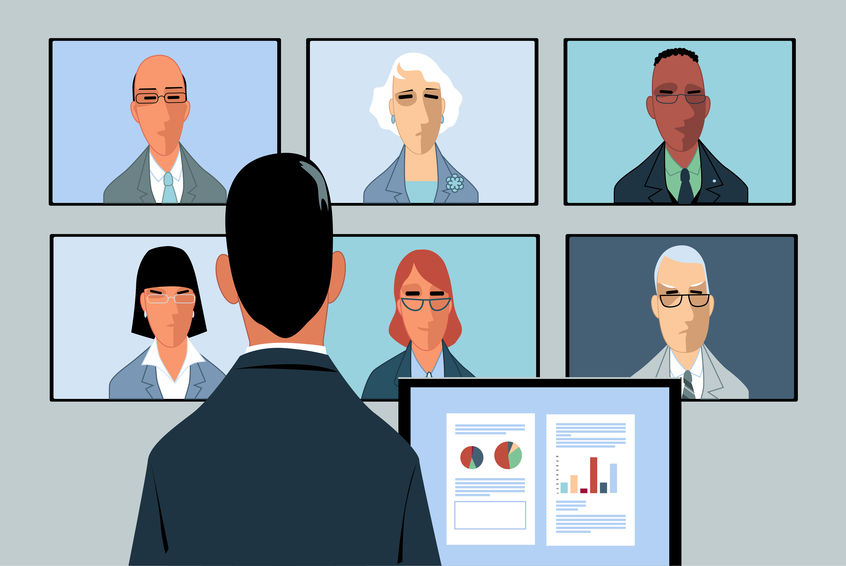 Over the course of the past 15 months, many of us have started working remote or hybrid schedules. While these changes make a lot of sense from a health and public safety perspective, they also present challenges, especially when it comes to meetings and presentations.
Keeping all of your team members on task and free of distractions might seem like a daunting task, but there are several things you can do to make Zoom gatherings more productive. Here are four simple tips:
1.) Plan your presentation ahead of time. If you come up with a great idea, it can be tempting to present it without any preparation, but that can end up hurting your mission. If your thoughts aren't organized or presented in an engaging way that's easy to understand, it's only a matter of time before your employees start reading their email or scrolling through their phones. Determine the meat of the subject and then break it down into easily digestible chunks. You can do this with a program like PowerPoint or SlideShare.
2.) Minimize background distractions. When you turn your web camera on, what can you see? If the background of your office is piled high with books or unorganized papers, take a few minutes to tidy up. The more clutter behind you, the harder it will be for your team to focus. If cleaning up isn't an option, consider using a virtual background. Start with this step-by-step guide from Zoom.
3.) Set a time limit. There's nothing worse than attending a professional meeting without a time limit. Considering the average attention span is just 12 seconds, it's important you conduct your meetings as quickly as possible, but without sacrificing quality. If it helps, set a timer at the beginning of the meeting. If that's not an option, ask one of your team members to watch the clock for you. Regardless of the importance, most meetings can be completed within 30-45 minutes. If you need time beyond that, consider scheduling a series of meetings over the course of a few days or weeks.
4.) Encourage team engagement. When you're presenting, it's easy to get caught up in the message. After all, whatever it is you're trying to say is important. But feedback from your team is equally so. Throughout your meeting, take time to field questions or comments. If people are nervous about speaking up, encourage them to send questions or comments via the Zoom chat function.
By following these four tips, you can make your remote or hybrid meetings much more effective. If you have any additional tips for us, please visit our Facebook page and leave a comment.