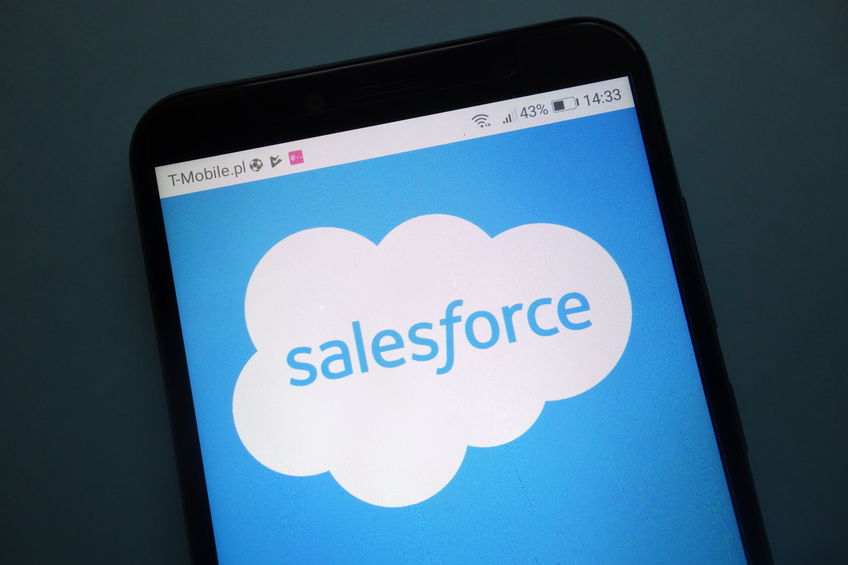 Does your business use customer relationship management software?
If not, you're missing out. You don't have to take our word for it, though. Just look at these statistics:
At 17 Grapes, we regularly help small- and medium-sized businesses transition to Salesforce. Salesforce is the world's leading CRM platform. The cloud-based software makes it easy to improve customer service, increase automation, track data and analytics, develop apps, and more.
As your business grows, so do your day-to-day challenges. We refer to these challenges as "the whirlwind of chaos." Growth is exciting, but the obstacles that come with it aren't. That's why we tailor a custom Salesforce program to meet your business's unique needs. It's a three-step process that provides long-lasting and tangible results. Here's how it works:
1.) Initial consultation. Our Salesforce implementation begins with a one-on-one meeting over the phone or online. During this appointment, we get to know everything there is to know about your business. We ask you questions about your personal goals, the direction you see yourself going and any challenges you face on a daily basis. After gathering this information, we craft a custom CRM solution that aligns with your budget and needs.
2.) Build and implement the solution. Once we establish what your business needs, we get to work building a customized solution. No two businesses are exactly alike, but some of the products you might benefit from include Sales Cloud, Service Cloud, Pardot, CPQ and Field Service Lightning. We develop a dashboard within Salesforce that allows you to forecast sales and grow your business with confidence.
3.) Regular tweaking. Using Salesforce isn't a static process. As your business grows and evolves, so will your software needs. Throughout the course of our partnership, we meet and discuss your results. We make updates and adjustments as necessary, ensuring you achieve your goals.
To learn more about the benefits of Salesforce, visit our website or call (801) 245-0500. We look forward to collaborating with you!