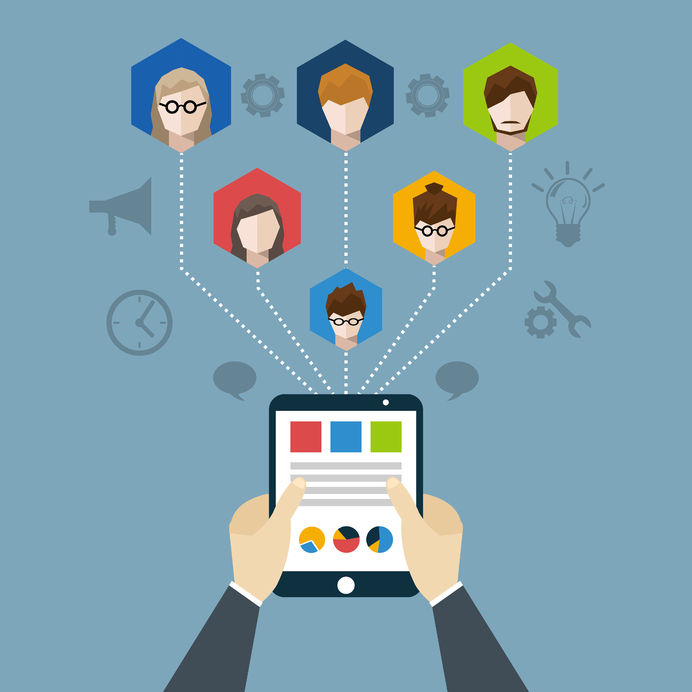 Remote work is becoming increasingly popular. A study released earlier this year by SmallBiz Genius found that 4.3 million Americans work remotely, accounting for 3.2% of the entire workforce. Considering that 74% of workers say they would quit their current job if offered remote flexibility elsewhere, it's safe to assume that percentage will continue to increase.
If your business has already made the switch to remote work, you've probably experienced positives and negatives. It's great not having to commute, but the lack of face-to-face interaction can make staying on task challenging. Fortunately, there are plenty of tools available designed to increase productivity and collaboration, regardless of your team's location. One of those tools is Salesforce.
But isn't Salesforce a customer relationship management tool? You might ask. While the answer is yes, it offers so much more than that. Let's take a closer look at some Salesforce features that can take your remote team's productivity to the next level.
1.) Chatter Posts. Many companies are investing in task management programs, like Asana, Trello, and Wrike. These digital "to-do" lists make it easy to track projects, collaborate with team members, and organize workflows without the need for several different applications. Salesforce offers a very similar feature, known as "Chatter Posts." It's kind of like a built-in messaging platform. Simply tag the team member you're trying to connect with using the @ symbol. You can share documents, send messages, and even keep collaborators informed of your progress.
2.) Email templates. Do you spend a significant amount of time each week responding to customer email inquiries? If you're tired of typing the same responses over and over again, create an email template. There are two ways to do this –– designing a template on the fly, or within the program itself under the Email Templates tab in Lightning. This three-minute video explains the entire process.
3.) Create an FAQ help center for your customers. Many small, remote businesses lack the funds and manpower to establish a full-fledged customer service department. This is understandable, but it also presents challenges. Without a dedicated group of customer service representatives, clients may find it difficult to get the help they need, exactly when they need it. Salesforce has a built-in Help Center template. It's a great way to answer frequently asked questions and update your clients about changes. This video tells you how to get started.
Whether your business is fully remote, or you're just starting to make the transition, Salesforce can make team collaboration and customer communication much easier. If you're interested in learning more about Salesforce and all the benefits it offers, please get in touch. Call (801) 245-0500 or visit our website and fill out this online contact form.