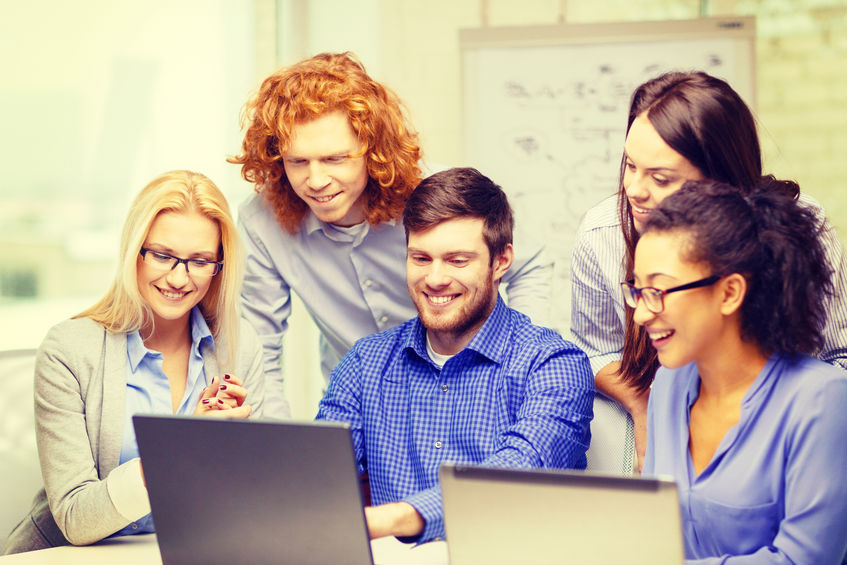 You know about Salesforce, but do you know how it can help you with your business? Sure, you might think, "Well, it can help me organize my client relationships." That's true, but is that all it does for you? No, not at all. It's more than just a way to organize your client relationships.
Here are seven (more) reasons to use Salesforce.
1. Create a sales funnel
How many times have you or your team failed to contact a prospect and missed out on a sale? It's probably more than you care to say. Salesforce helps you set up a sales funnel, which makes it less likely you'll forget to reach out to someone a second, third, or fourth time
2. Improve client communication
One frustration that clients often report when working with a large organization is having to repeat the same details of their business, products, or services. When more than one person works on a client account, it's imperative that each person know everything about the account. Salesforce makes it easy to store all client details, so they're available in an organized way that can be accessed at any time by anyone.
3. Provide a business growth roadmap
The reporting features in Salesforce allow you to easily create reports on just about any data point in the CRM. So, things like sales, revenue, products, services, open opportunities, closed opportunities, and more can all be isolated to show where improvements can be made for better business success.
4. Meeting management
The meeting scheduling functionality in Salesforce makes it much harder to double-book or miss important client meetings. You just go into the client account, set up the meeting date and time, and any details you want about the notification, and then add it to your calendar. Any scheduling conflicts will show up immediately.
5. Updated client information
Most organizations encounter outdated client information. With so many accounts, it can be difficult to keep everything current, especially when several people work on accounts or speak to clients. Salesforce provides on-demand access, so if there are any changes to client information, it can be recorded as soon as someone is notified. This can save a lot of time and effort when there is conflicting information.
6. Easy to plug into other apps
Your clients are the backbone of your business, and you need to keep them organized. When all of your clients are nicely organized in a single CRM, you can use the contact information in a variety of ways to improve consumer relationships, and ultimately, manage retention. Salesforce allows easy integration with various apps, such as MailChimp, Xero, Quickbooks, DocuSign, AdobeSign, and more, so you can use all of the apps you're used to in order to do more with your clients.
7. It's all available everywhere
Salesforce's cloud-based platform means your team can access information anytime, anywhere. As long as you have an Internet connection, you can access information in Salesforce. This can be incredibly helpful when traveling for business meetings.
Having the client information you need when you need it is what makes businesses choose Salesforce. If you haven't tried it and are wondering if it could work for you and your business, contact us. Our consultation services can help you decide if Salesforce is right for you.