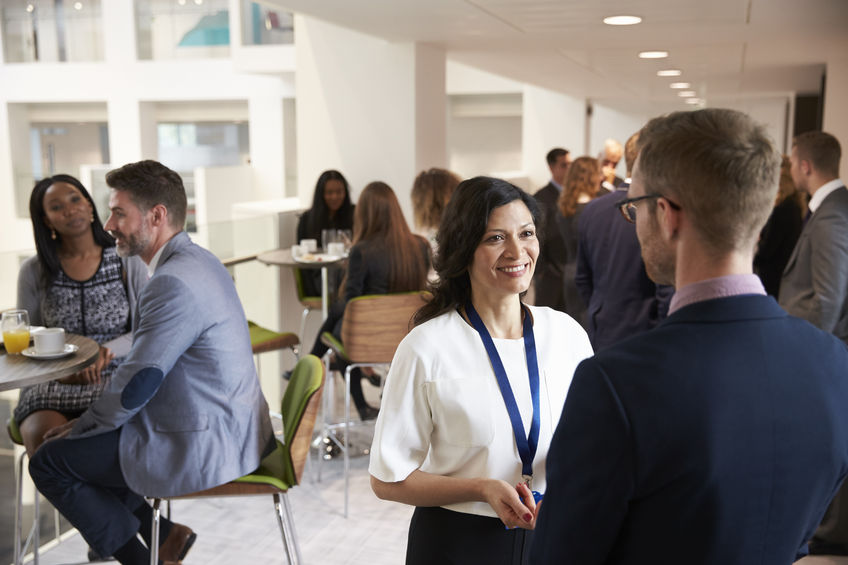 Even though we're born to be social, many of us don't know how to build a large network of business associates and friends. We often limit ourselves to second-degree connections.
If you're not familiar with the concept, according to one popular theory we all have an average of six degrees of separation from everyone on the planet! What's the significance of that statistic to you? If you work your personal connections, you can link with one person, who then knows another person who might be interested in doing business with you. That's considered a second-degree connection, and for most people that's as far as it goes. Yet there's a tremendous wellspring of networking potential when you venture further.
So how do you build a connection with as many people as possible? It's important to attend both small and large gatherings, viewing those opportunities as potential to amass a gold mine of contacts. The type of networking events you attend makes a big difference. Do you attend only those networking events designed for your industry? Look for networking opportunities at events designed for a wide variety of industries and interests other than your own.
And always think about ways to reach out to others beyond traditional networking events. If you're attending a speech or presentation, for example, you may want to make an effort to approach the speaker after he or she is finished to ask a question or make a comment. Ask business associates and friends for an introduction to people who may be interested in what you have to offer. And remember, networking isn't only about how other people can help you. It's about how you can help others. That's a great way to build a bond — and develop a new client or customer!
What are you waiting for? Put a plan into action to build your business by mining those second-degree connections, with the goal of progressing to third-degree connections and beyond!