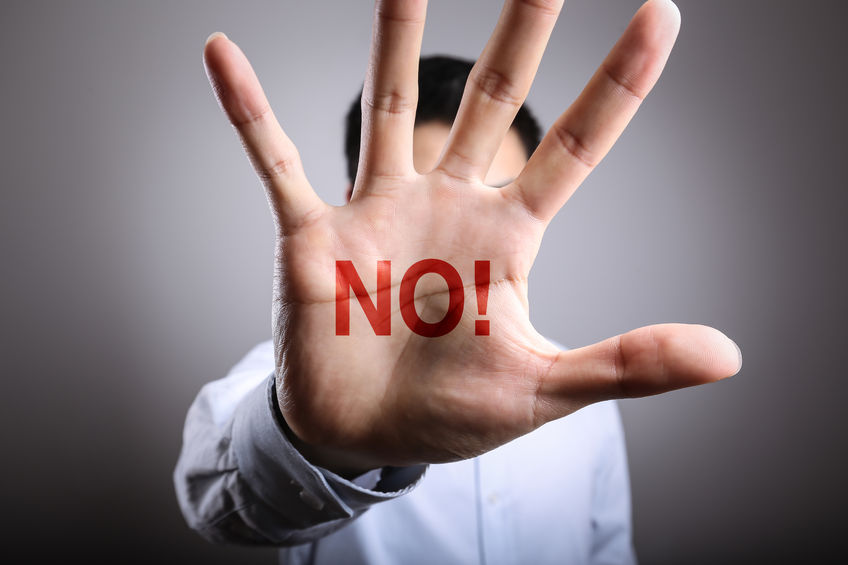 As humans, we aren't hard-wired to say 'no.' Psychologically, it's a lot easier to say 'yes' to avoid possible conflict. But accepting everything — or most everything — that comes your way at the office and in your personal life can quickly spiral out of control. Learning to say 'no' is a vital skill.
Whether the request is from a client, employee, business partner or your child's school, you likely get several invitations each week, many via e-mail. Create a few responses that you can easily cut and paste into e-mails, such as 'I would love to attend, but my schedule is extremely full for the next month'; or 'This sounds like an incredible community service project, but I have already committed my time to other causes right now.' or "Thanks so much for the kind invitation, but unfortunately my schedule makes it impossible to participate at this time.'
Everyone has must-do projects and assignments. But there are plenty of time-intensive events and projects that you have a choice as to whether you want to participate. Consider whether each request aligns with your company and/or career goals. And be realistic about the time involved in each request — it's easy to underestimate the amount of time it takes to prepare a quality speech or presentation or organize a one-day event.
The power of saying "no" extends beyond the office. Many busy professionals take on a lot in their personal lives as well. Organizing an event at your child's school may take many hours at a time when your child may just want to spend time with just you. Make sure you're examining each request by others and make sure it aligns with your personal and family goals.